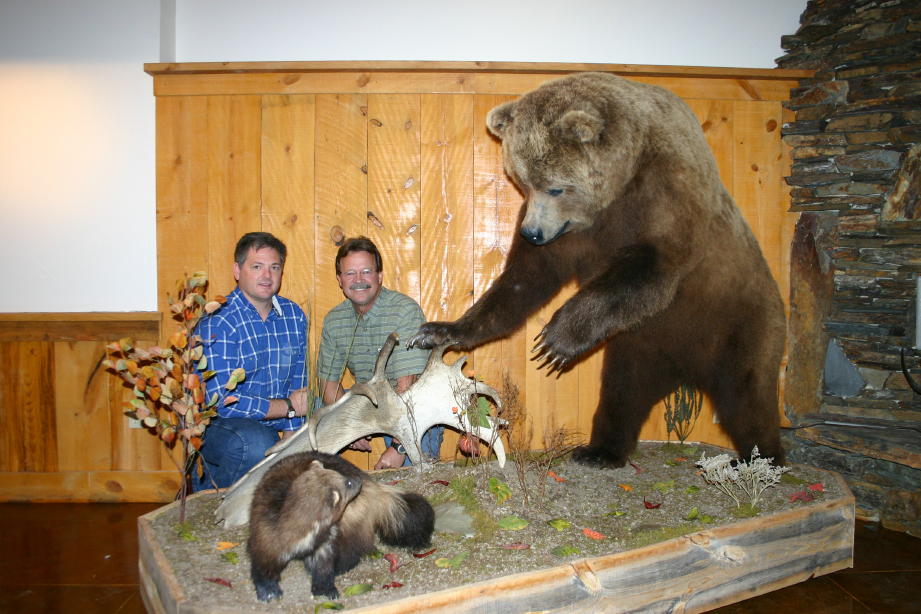 Golden Hills Taxidermy is a family owned business operated by Gary and Christie English in Rapid City, South Dakota. We specialize in big game shoulder mounts and life-size taxidermy. Deer, antelope, elk, and buffalo make up the bulk of the work completed in our shop. We also do many Alaskan and international mounts for our customers. We have had the opportunity to complete mounts for outdoorsman legends such

as Tom Selleck and Jim Cabela. A large portion of the mounts we do are full shoulder bison mounts for Cabela's Inc. Those mounts are pictured in over 5 million catalogs per year. We recently completed a spectacular diorama of a herd of running life-size bison for the Rapid City Cabela's store. 

Gary English is a licensed professional taxidermist and an avid outdoorsman. He has had the opportunity to hunt several western states including several trips to Alaska. Some of his trophies include Mule deer, Whitetail deer, Pronghorn, Alaska Yukon moose, Dall's sheep, Barren Ground caribou, Sitka Blacktail deer, Timber wolf, Grizzly bear, and Kodiak Brown bear.